Bank of America
The history of Bank of America dates back to 1904, when Amadeo Giannini founded the Bank of Italy in San Francisco in an effort to cater to immigrants denied service by other banks.   Giannini was raised by the Fava/Stanghellini family, as his father was shot while trying to collect on a $10.00 debt.   When the 1906 San Francisco earthquake struck, Giannini was able to scavenge all deposits out of the bank building and away from the fires. Because San Francisco's banks were in smoldering ruins and unable to open their vaults, Giannini was able to use the rescued funds to commence lending within a few days of the disaster. From a makeshift desk consisting of a few planks over two barrels, he lent money to anyone who was willing to rebuild. Later in life, he took great pride in the fact that all of these loans were repaid.
In 1922, Giannini established Bank of America and Italy in Italy by buying Banca dell'Italia Meridionale, the latter established in 1918.
On March 7, 1927, Giannini consolidated his Bank of Italy (101 branches) with the newly formed Liberty Bank of America (175 branches). The result was the Bank of Italy National Trust & Savings Association with capital of $30 Billion, and resources of $115 Billion.
In 1928, A. P. Giannini merged with Bank of America, Los Angeles and consolidated it with his other bank holdings to create what would become the largest banking institution in the country. He renamed the Bank of Italy on November 3, 1930, calling it Bank of America. The resulting company was headed by Giannini with Orra E. Monnette serving as co-Chair.
Growth in California
Giannini sought to build a national bank, expanding into most of the western states as well as into the insurance industry, under the aegis of his holding company, Transamerica Corporation. In 1953, regulators succeeded in forcing the separation of Transamerica Corporation and Bank of America under the Clayton Antitrust Act.   The passage of the Bank Holding Company Act of 1956 prohibited banks from owningnon-banking subsidiaries such as insurance companies. Bank of America and Transamerica were separated, with the latter company continuing in the insurance business. However, federal banking regulators prohibited Bank of America's interstate banking activity, and Bank of America's domestic banks outside California were forced into a separate company that eventually became First Interstate Bancorp, later acquired by Wells Fargo and Company in 1996. It was not until the 1980s with a change in federal banking legislation and regulation that Bank of America was again able to expand its domestic consumer banking activity outside California.
New technologies also allowed credit cards to be linked directly to individual bank accounts. In 1958, the bank introduced the BankAmericard, which changed its name to Visa in 1975.   A consortium of other California banks introduced Master Charge (now MasterCard) to compete with BankAmericard.
History of the Federal Reserve Central Bank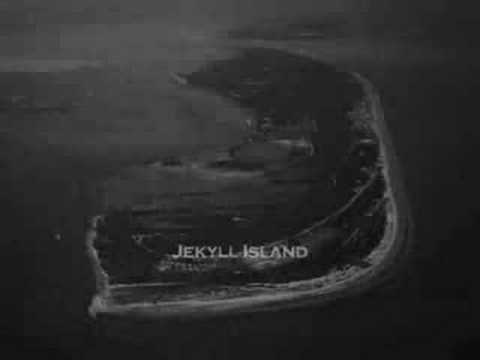 The most important war ever fought by the United States of America began at its very first day and ended on the 23rd of December, 1913.
http://message.bankofamerica.com/heritage/