JPMorgan Chase & Co.
History: JP Morgan Biography Federal Reserve Act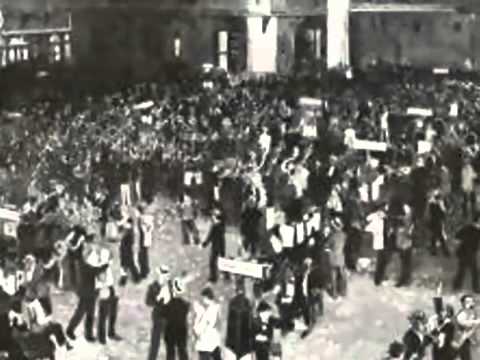 JPMorgan Chase & Co. is one of the oldest, largest and best-known financial institutions in the world. The firm's legacy dates back to 1799 when its earliest predecessor was chartered in New York City.
Our firm is built on the foundation of more than 1200 predecessor institutions. Its major heritage firms — J.P. Morgan, Chase Manhattan, Chemical, Manufacturers Hanover (in New York City) and Bank One, First Chicago, and National Bank of Detroit (in the Midwest) were each closely tied, in their time, to innovations in finance and the growth of the United States and global economies. As JPMorgan Chase & Co does today, these firms also made significant contributions to their local communities.
J.P. Morgan & Company
J.P. Morgan & Co. logo before its merger with Chase Manhattan Bank in 2000
The heritage of the House of Morgan traces its roots to the partnership of Drexel, Morgan & Co., which in 1895 was renamed J.P. Morgan & Co. (see also: J. Pierpont Morgan). Arguably the most influential financial institution of its era, J.P. Morgan & Co. financed the formation of the United States Steel Corporation, which took over the business of Andrew Carnegie and others and was the world's first billion-dollar corporation. In 1895, J.P. Morgan & Co. supplied the United States government with $62 million in gold to float a bond issue and restore the treasury surplus of $100 million. In 1892, the company began to finance the New York, New Haven and Hartford Railroad and led it through a series of acquisitions that made it the dominant railroad transporter in New England. Although his name was big, Morgan owned only 19% of Morgan assets. The rest was owned by the Rothschild family following a series of bailouts and rescues attributed by some to Morgan's stubborn will and seemingly "non-existent" investment savvy.
September 16, 1920: a bomb exploded in front of the headquarters of J.P. Morgan Inc. at 23 Wall Street, injuring 400 and killing 38 people.
September 16, 1920: a bomb exploded in front of the headquarters of J.P. Morgan Inc. at 23 Wall Street, injuring 400 and killing 38 people.
Built in 1914, 23 Wall Street was known as the "House of Morgan", and for decades the bank's headquarters was the most important address in American finance. At noon, on September 16, 1920, aterrorist bomb exploded in front of the bank, injuring 400 and killing 38. Shortly before the bomb went off, a warning note was placed in a mailbox at the corner of Cedar Street and Broadway. The warning read: "Remember we will not tolerate any longer. Free the political prisoners or it will be sure death for all of you. American Anarchists Fighters." While there are many hypotheses regarding who was behind the bombing and why they did it, after 20 years of investigation the FBI rendered the case inactive without ever finding the perpetrators.
Chemical Banking Corporation
Logo used by Chase following the merger with the Manhattan Bank in 1955
The New York Chemical Manufacturing Company was founded in 1823 as a maker of various chemicals. In 1824, the company amended its charter to perform banking activities and created the Chemical Bank of New York. After 1851, the bank was separated from its parent and grew organically and through a series of mergers, most notably with Corn Exchange Bank in 1954, Texas Commerce Bank (a large bank in Texas) in 1986, and Manufacturer's Hanover Trust Company in 1991 (the first major bank merger "among equals"). In the 1980s and early 1990s, Chemical emerged as one of the leaders in the financing of leveraged buyout transactions. In 1984, Chemical launched Chemical Venture Partners to invest in private equity transactions alongside various financial sponsors. By the late 1980s, Chemical developed its reputation for financing buyouts, building a syndicated leveraged finance business and related advisory businesses under the auspices of pioneering investment banker, Jimmy Lee.  At many points throughout this history, Chemical Bank was the largest bank in the United States (either in terms of assets or deposit market share).
In 1996, Chemical Bank acquired the Chase Manhattan Corporation taking the more prominent Chase name. In 2000, the combined company acquired J.P. Morgan & Co. and combined the two names to form what is today JPMorgan Chase & Co. JPMorgan Chase retains Chemical Bank's headquarters at 270 Park Avenue and stock price history.