Tishaura Jones elected St. Louis's First Black Female Mayor by Mike Jordan
Tishaura Jones defeats Cara Spencer in St. Louis mayoral race
Tishaura Jones has been elected as the next mayor of St Louis, Missouri, making history as the first Black woman to hold the city's top position.
"This campaign can unequivocally say that we've begun breaking down the historic racial barriers and the racial divides that exist, and have existed for generations in our city," Jones said on Tuesday night, adding that she "will not stay silent" in the face of "any injustice".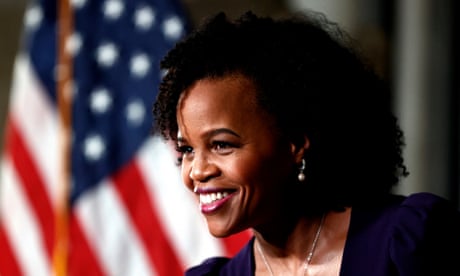 "As a city, we've been surviving. We've suffered disinvestments, decades of violence, broken promises from our city's leaders, who have bowed to the will of special interests and insider dealings," she said. "It's time for St Louis to thrive."
Jones, who currently holds the position of treasurer in St Louis, defeated Alderwoman Cara Spencer, who conceded the race on Tuesday night. The final vote tally between the two women was Jones with 52% against Spencer with 48%.
Jones told St Louis Public Radio it felt amazing to win. "I'm ready to get to work and usher in St Louis's new era," she said. To read more go to the link below:
https://www.theguardian.com/us-news/2021/apr/07/tishaura-jones-st-louis-first-black-female-mayor