General Motors
The History of General Motors: From Buick, Cadillac and Pontiac to Chevrolet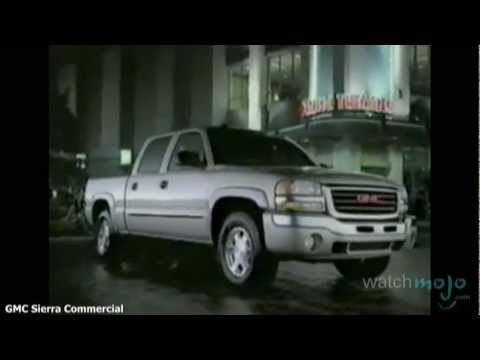 In this WatchMojo.com video, we take a look at the history of the American corporation General Motors, which was the world's largest automaker for over seventy-five years.
1908–1932
GM's headquarters from 1923 until 1996, a National Historic Landmark, is now Cadillac Place state office building.
General Motors was founded on Wednesday, September 16, 1908, in Flint, Michigan, as a holding company for Buick (then controlled by William C. Durant).
Durant's company, the Durant-Dort Carriage Company, had been in business in Flint since 1886, and by 1900, was producing over 100,000 carriages a year in factories located in Michigan and Canada. Prior to his acquisition of Buick, Durant had several Ford dealerships. With springs, axles and other key components being provided to the early automotive industry by Durant-Dort, it can be reasoned that GM actually began with the founding of Durant-Dort.
Photograph of William C. Durant
Durant acquired Oldsmobile later in 1908. The next year, he brought in Cadillac, Cartercar, Elmore, Ewing, and Oakland (later known as Pontiac). In 1909, General Motors also acquired the Reliance Motor Truck Company of Owosso, Michigan, and the Rapid Motor Vehicle Company of Pontiac, Michigan, the predecessors of GMC Truck. A Rapid became the first truck to conquer Pikes Peak in 1909. In 1910, Welch and Rainier were added to the ever-growing list of companies controlled by GM. Durant lost control of GM in 1910 to a bankers trust as the deal to buy Ford for $8,000,000.00 fell through, due to the large amount of debt (around $1 million) taken on in its acquisitions.
Durant left the firm and co-founded the Chevrolet Motor Company in 1911 with Louis Chevrolet. After a brilliant stock buy back campaign with the McLaughlin and DuPont corporations, and other Chevrolet stock holders, he returned to head GM in 1916, with the backing of Pierre S. du Pont. On October 13 of the same year, GM Company became incorporated as General Motors Corporation (reverting to General Motors Company upon emergence from bankruptcy in 2009). Chevrolet entered the General Motors fold in 1917; its first GM car was 1918's Chevrolet 490. Du Pont removed Durant from management in 1920, and various Du Pont interests held large or controlling share holdings until about 1950.
In 1918 GM acquired the McLaughlin Motor Car Company of Oshawa, Ontario, Canada, manufacturer of the McLaughlin automobile since 1907 (later to be renamed McLaughlin-Buick) as well as Canadian versions of Chevrolet cars since 1915. The company was renamed General Motors of Canada Ltd., with R.S. "Colonel Sam" McLaughlin as its first president and his brother George as vice-president.
GM's headquarters were located in Flint until the mid-1920s when it was moved to Detroit. Its building, originally to be called the Durant Building, was designed and began construction in 1919 when Durant was president, was completed in 1923 (Sloan became president that year) and officially dedicated as the General Motors Building in 1929.   GM maintained this headquarters location, now called Cadillac Place, until it purchased the Renaissance Center in 1996.  The Buick Division headquarters remained in Flint until 1998 when it was relocated to the Renaissance Center.
In 1925, GM bought Vauxhall of England, and then in 1929 went on to acquire an 80% stake in German automobile manufacturer Opel. Two years later this was increased to 100%. In 1931, GM acquired Holden of Australia.
In 1926, GM created the Pontiac as a "companion" to the Oakland brand, an arrangement that lasted five years. The companion outsold its parent during that period, by so much that the Oakland brand was terminated and the division was renamed Pontiac.
GM surpassed Ford Motor Company in sales in the late 1920s thanks to the leadership of Alfred P. Sloan. While Ford continued to refine the manufacturing process to reduce cost, Sloan was inventing new ways of managing a complex worldwide organization, while paying special attention to consumer demands. Car buyers no longer wanted the cheapest and most basic model; they wanted style, power, and prestige, which GM offered them. Sloan did not neglect cost, by any means; when it was proposed Chevrolet should introduce safety glass, he opposed it because it threatened profits.  Thanks to consumer financing via GMAC (founded 1919), easy monthly payments allowed far more people to buy GM cars than Ford, as Henry Ford was opposed to credit on moral principles. (Nevertheless, Ford did offer similar credit arrangements with the introduction of the Model A in the late 1920s but Ford Credit did not exist until 1959.)
At one time each of GM's automotive divisions in the United States was targeted to a specific market segment, and, despite some shared components, each distinguished itself from its stablemates with unique styling and technology. The shared components and common corporate management created substantial economies of scale, while the distinctions between the divisions created (in the words of GM President Sloan) a "ladder of success", with an entry-level buyer starting out with a "basic transportation" Chevrolet, rising through GMC, Pontiac, Oldsmobile, Buick, and ultimately to Cadillac.