Judy Garland
judy garland, frank sinatra on the dean martin show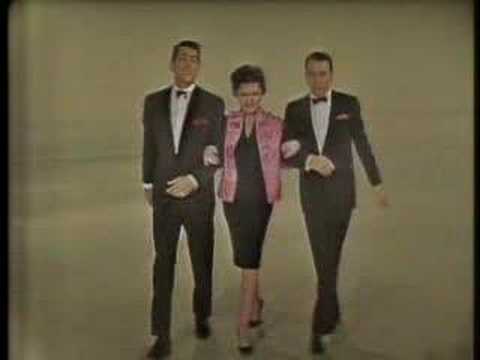 Judy Garland (born June 10, 1922 – died June 22, 1969), was an American actress, singer and vaudevillian. Renowned for her contralto voice, she attained international stardom through a career that spanned 45 of her 47 years as an actress in musical and dramatic roles, as a recording artist and on the concert stage.   Respected for her versatility, she received a Juvenile Academy Award and won a Golden Globe Award, as well as Grammy Awards and aSpecial Tony Award. She was nominated for the Academy Award for Best Actress for her role in the remake of A Star is Born and for Best Supporting Actress for her performance in the 1961 film, Judgment at Nuremberg. At 39 years of age, she remains the youngest recipient of the Cecil B. DeMille Award for lifetime achievement in the motion picture industry.
After appearing in vaudeville with her two older sisters, Garland was signed to Metro-Goldwyn-Mayer as a teenager. There she made more than two dozen films, including nine with Mickey Rooney and the 1939 film with which she would be most identified, The Wizard of Oz. After 15 years, she was released from the studio but gained renewed success through record-breaking concert appearances, including a return to acting beginning with critically acclaimed performances.
Despite her professional triumphs, Garland battled personal problems throughout her life. Insecure about her appearance, her feelings were compounded by film executives who told her she was unattractive and manipulated her on-screen physical appearance. She was plagued by financial instability, often owing hundreds of thousands of dollars in back taxes. She married five times, with her first four marriages ending in divorce. She had a long struggle with alcohol and drug use during most of her career, dying of an accidental drug overdose at the age of 47, leaving children Liza Minnelli, Lorna Luft, and Joey Luft.
In 1997, Garland was posthumously awarded a Grammy Lifetime Achievement Award. Several of her recordings have been inducted into the Grammy Hall of Fame. In 1999, the American Film Institute placed her among the ten greatest female stars in the history of American cinema.
Early career: The Gumm Sisters
The Gumm Sisters, AKA The Garland Sisters, circa 1935, from left to right: Mary Jane, Frances Ethel (Judy Garland) and Dorothy Virginia Gumm.
In 1928, The Gumm Sisters enrolled in a dance school run by Ethel Meglin, proprietress of the Meglin Kiddies dance troupe. They appeared with the troupe at its annual Christmas show.   It was through the Meglin Kiddies that they made their film debut, in a 1929 short subject called The Big Revue. This was followed by appearances in two Vitaphone shorts the following year, A Holiday in Storyland (featuring Garland's first on-screen solo) and The Wedding of Jack and Jill. They next appeared together in Bubbles. Their final on-screen appearance came in 1935, in another short entitled La Fiesta de Santa Barbara.
In 1934, the trio, who by then had been touring the vaudeville circuit as "The Gumm Sisters" for many years, performed in Chicago at the Oriental Theater with George Jessel. He encouraged the group to choose a more appealing name after "Gumm" was met with laughter from the audience. According to theatrical legend, their act was once erroneously billed at a Chicago theater as "The Glum Sisters."
Several stories persist regarding the origin of the name "Garland". One is that it was originated by Jessel after Carole Lombard's character Lily Garland in the film Twentieth Century which was then playing at the Oriental; another is that the girls chose the surname after drama critic Robert Garland.  Garland's daughter, Lorna Luft, stated that her mother selected the name when Jessel announced that the trio "looked prettier than a garland of flowers." Another variation surfaced when he was a guest on Garland's television show in 1963. He claimed that he had sent actress Judith Anderson a telegram containing the word "garland," and it stuck in his mind.
By late 1934 the Gumm Sisters had changed their name to the Garland Sisters.   Frances changed her name to "Judy" soon after, inspired by a popular Hoagy Carmichael song.   By August 1935 they were broken up when Suzanne Garland flew to Reno, Nevada and married musician Lee Kahn, a member of the Jimmy Davis orchestra playing at Cal-Neva Lodge, Lake Tahoe.
Signed at Metro-Goldwyn-Mayer
In 1935, Garland was signed to a contract with Metro-Goldwyn-Mayer, supposedly without a screen test, though she had made a test for the studio several months earlier. It did not know what to do with her, as at age 13 she was older than the traditional child star but too young for adult roles. Her physical appearance created a dilemma for MGM. At only 4 feet 11.5 inches (151.1 cm), her "cute" or "girl next door" looks did not exemplify the more glamorous persona required of leading ladies of the time. She was self-conscious and anxious about her appearance. "'Judy went to school at Metro with Ava Gardner, Lana Turner, Elizabeth Taylor, real beauties,' said Charles Walters, who directed her in a number of films. 'Judy was the big money-maker at the time, a big success, but she was the ugly duckling …I think it had a very damaging effect on her emotionally for a long time. I think it lasted forever, really.'"   Her insecurity was exacerbated by the attitude of studio chief Louis B. Mayer, who referred to her as his "little hunchback."  During her early years at the studio, she was photographed and dressed in plain garments or frilly juvenile gowns and costumes to match the "girl next door" image that was created for her. She was made to wear removable caps on her teeth and rubberized disks to reshape her nose.
She performed at various studio functions and was eventually cast opposite Deanna Durbin in the musical short Every Sunday. The film contrasted her alto vocal range and swing style with Durbin's operatic soprano and served as an extended screen test for the pair, as studio executives were questioning the wisdom of having two girl singers on the roster.   Mayer finally decided to keep both actresses, but by that time Durbin's option had lapsed and she was signed by Universal Studios.
On November 16, 1935, in the midst of preparing for a radio performance on the Shell Chateau Hour, Garland learned that her father, who had been hospitalized with meningitis, had taken a turn for the worse. Frank Gumm died the following morning, on November 17, leaving her devastated. Her song for the Shell Chateau Hour was her first professional rendition of "Zing! Went the Strings of My Heart", a song which would become a standard in many of her concerts.
Garland next came to the attention of studio executives by singing a special arrangement of "You Made Me Love You" to Clark Gable at a birthday party held by the studio for the actor; her rendition was so well regarded that she performed the song in the all-star extravaganzaBroadway Melody of 1938 (1937), singing to a photograph of him.
MGM hit on a winning formula when it paired Garland with Mickey Rooney in a string of "backyard musicals."  The duo first appeared together in the 1937 B movie Thoroughbreds Don't Cry. They became a sensation and teamed up again in Love Finds Andy Hardy.  She would eventually star with him in nine films.
To keep up with the frantic pace of making one film after another, Garland, Rooney, and other young performers were constantly givenamphetamines, as well as barbiturates to take before going to bed.   For Garland, this regular dose of drugs led to addiction and a lifelong struggle and contributed to her eventual demise. She later resented the hectic schedule and felt that her youth had been stolen from her by MGM. Despite successful film and recording careers, awards, critical praise and her ability to fill concert halls worldwide, she was plagued throughout her life with self-doubt and required constant reassurance that she was talented and attractive.