History of the Policemen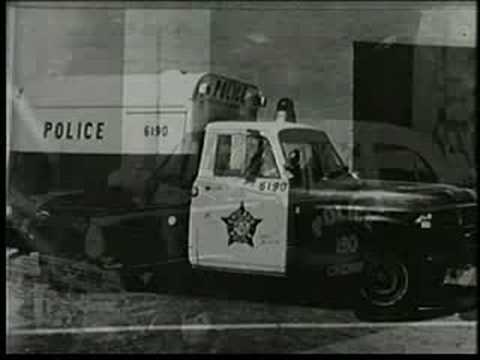 Boston Police Department 1635 Night watch established.
1788 The word "police" appeared for the fist time, designating a specific office, "Inspector of Police."  1838 Law passed permitting day patrol. City had a Day Police and a Night Watch, which by all accounts operated completely independently of one another.
In 1626, the New York City Sheriff's Office was founded. In 1635, the Town of Boston started its first "Night Watch". The first local modern police department established in the United States was the Boston Police Department in 1838, followed by the New York City Police Department in 1845. Early on, police were not respected by the community, as corruption was rampant. In the late 19th and early 20th century, there were few specialized units in police departments.
The advent of the police car, two-way radio, and telephone in the early 20th century transformed policing into a reactive strategy that focused on responding to calls for service.  In the 1920s, led by Berkeley, California police chief, August Vollmer, police began to professionalize, adopt new technologies, and place emphasis on training.  With this transformation, police command and control became more centralized.
1870 (Flat Badge) The 1st metal badges were issued.  All 1st issue badges had only three numbers and were nearly flat.
O.W. Wilson, a student of Vollmer, helped reduce corruption and introduce professionalism in Wichita, Kansas, and later in the Chicago Police Department   Strategies employed by O.W. Wilson included rotating officers from community to community to reduce their vulnerability to corruption, establishing of a non-partisan police board to help govern the police force, a strict merit system for promotions within the department, and an aggressive, recruiting drive with higher police salaries to attract professionally qualified officers.  Despite such reforms, police agencies were led by highly autocratic leaders, and there remained a lack of respect between police and minority communities. During the professionalism era of policing, law enforcement agencies concentrated on dealing with felonies and other serious crime.
Following urban unrest in the 1960s, police placed more emphasis on community relations, and enacted reforms such as increased diversity in hiring. The Kansas City Preventive Patrol study in the 1970s found the reactive approach to policing to be ineffective.   In the 1990's, many law enforcement agencies began to adopt community policing strategies, and others adopted problem-oriented policing. In the 1990s,CompStat was developed by the New York Police Department as an information-based system for tracking and mapping crime patterns and trends, and holding police accountable for dealing with crime problems. CompStat, and other forms of information-led policing, have since been replicated in police departments across the United States and around the world.
In 1905, the Pennsylvania State Police became the first state police agency established, as recommended by Theodore Roosevelt's Anthracite Strike Commission and Governor Samuel Pennypacker.  See also Coal Strike of 1902.
California municipalities were among the first to hire women and minorities as officers. The first female police officer was Alice Stebbins Wells, who was hired by the Los Angeles Police Department in 1910. The LAPD also hired its first two African American police officers, Robert William Stewart and Roy Green, in 1886. The first female deputy sheriff, Margaret Q. Adams, was hired by the Los Angeles County Sheriff's Department in 1912.
http://en.wikipedia.org/wiki/Law_enforcement_in_the_United_States