African American Women Chemists
Planned Giving Fundraising Video – American Chemical Society – Jeannette Brown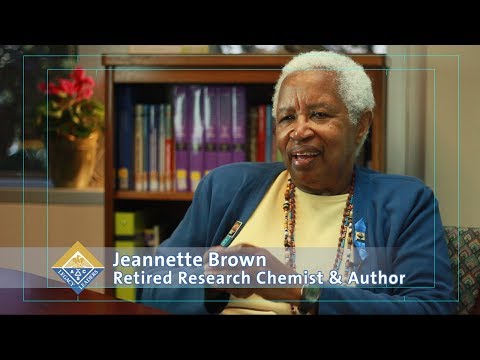 This video of Jeannette Brown is the first in a series of planned giving videos produced by MiniMatters for the American Chemical Society. Each video is designed to be a short vignette that captures the donor's background and personal reasons for giving a legacy gift to the Society.
By Stephani Maari Booker
Jennette E. Brown has made uncovering and spreading the history — indeed, the existence — of African American women in the chemistry field her mission for the past decade. Her new book, African American Women Chemists (Oxford University Press), is the result of those years of research.
The book profiles 25 Black women in academics, industry and government who are pioneers in chemistry from the years 1865 (post-Civil War) through about 1965 (Civil Rights Movement). One of those pioneers profiled in the book is Brown herself. Another is quite a familiar name to most Minnesotans.
After earning a master's degree in chemistry from the University of Minnesota in 1958, Brown went on to work for the drug company Merck and teach at the New Jersey Institute of Technology. Black women chemists are so rare in history that the author had to include herself in the book.
"Actually, I wasn't going to do that," Brown said about including her own profile, "but the book was short, so I needed to add more." The MSR interviewed Brown when she was in the Twin Cities to participate in the Science Museum of Minnesota's African Americans in Science event, which included a dinner and meet-and-greet for students on January 13 and the public festival on January 14.
African American Women Chemists is the result of Brown's work since she retired from teaching in 2002, but it's not a final work. She is planning a sequel that covers the Civil Rights Movement era and beyond.
For more information about the book African American Women Chemists, go to www.oup.com. For more information about African Americans and chemistry, go to www.NOBCChE.org.
Stephani Booker welcomes reader responses to sbooker@spokesman-recorder.com