Roy Rogers Show
http://en.wikipedia.org/wiki/Roy_Rogers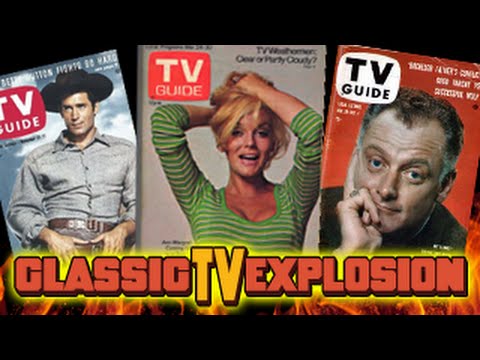 The King of the Cowboys fights crime in the west with his wife Dale Evans and Trigger his trusty horse.
Roy Rogers with Mary Hart in Shine on Harvest Moon(1938)
Roy Rogers, born Leonard Franklin Slye (November 5, 1911 – July 6, 1998), was anAmerican singer and cowboy actor, one of the most heavily marketed and merchandised stars of his era, as well as being the namesake of the Roy Rogers Restaurants franchised chain. He and his wife Dale Evans, his golden palomino, Trigger, and his German Shepherd dog, Bullet, were featured in more than 100 movies and The Roy Rogers Show. The show ran on radio for nine years before moving to television from 1951 through 1957. His productions usually featured a sidekick, often either Pat Brady (who drove a Jeep called "Nellybelle"), Andy Devine, or the crotchety George "Gabby" Hayes. Rogers's nickname was "King of the Cowboys."  Evans's nickname was Queen of the West.
Career
Leonard Slye moved to California to become a singer. After four years of little success, he formed the Sons of the Pioneers with Bob Nolan and Tim Spencer, a Western cowboy music group, in 1934. The group hit it big with songs like "Cool Water" and "Tumbling Tumbleweeds". From his first film appearance in 1935, he worked steadily in western films, including a large supporting role as a singing cowboy while still billed as "Leonard Slye" in a Gene Autry movie. In 1938, when Autry temporarily walked out on his movie contract, Slye was immediately rechristened "Roy Rogers". Slye's stage name was suggested by Republic Picture's staff after Will Rogers and the shortening of Leroy. and assigned the lead in Under Western Stars. Rogers became a matinee idol and American legend. A competitor for Gene Autry as the nation's favorite singing cowboy was suddenly born. In addition to his own movies, Rogers played a supporting role in the John Wayne classic Dark Command (1940). Rogers became a major box office attraction.
Roy Rogers in The Carson City Kid
In the Motion Picture Herald Top Ten Money-Making Western Stars poll, Rogers was listed for 15 consecutive years from 1939 to 1954, holding first place from 1943 to 1954.   He appeared in the similar Box Office poll from 1938 to 1955, holding first place from 1943 to 1952. (In the final three years of that poll he was second only to Randolph Scott.) Although these two polls are really an indication only of the popularity of series stars, Rogers also appeared in the Top Ten Money Makers Poll of all films in 1945 and 1946.
Rogers was an idol for many children through his films and television shows. Most of his postwar films were in Trucolor during an era when almost all other B westerns were black-and-white. Some of his movies would segue into animal adventures, in which Rogers's horse Trigger would go off on his own for a while, with the camera following him.
With money from not only Rogers' films but his own public appearances going to Republic Pictures, Rogers brought a clause into a 1940 contract with the studio where he would have the right to his likeness, voice and name for merchandising.  There were Roy Rogers action figures, cowboy adventure novels, and playsets, as well as a comic strip, a long-lived Dell Comics comic book series (Roy Rogers Comics) written by Gaylord Du Bois, and a variety of marketing successes. Roy Rogers was second only to Walt Disney in the amount of items featuring his name.  The Sons of the Pioneers continued their popularity, and they have never stopped performing from the time Rogers started the group, replacing members as they retired or passed away (all original members are deceased). Although Rogers was no longer an active member, they often appeared as Rogers' backup group in films, radio, and television, and Rogers would occasionally appear with them in performances up until his death. In August 1950, Evans and Rogers had a daughter, Robin Elizabeth, who had Down Syndrome and died of complications with mumps shortly before her second birthday. Evans wrote about losing their daughter in her book Angel Unaware.
Rogers and the Sons of the Pioneers in the film, Rainbow Over Texas
Rogers and Evans were also well known as advocates for adoption and as founders and operators of children's charities. They adopted several children. Both were outspoken Christians. In Apple Valley, California, where they made their home, numerous streets and highways as well as civic buildings have been named after them in recognition of their efforts on behalf of homeless and handicapped children. Rogers was an active Freemason and a Shriner, and was noted for his support of their charities.
Rogers and Evans's famous theme song, "Happy Trails", was written by Evans; they sang it as a duet to sign off their television show. In the fall of 1962, the couple co-hosted a comedy-western-variety program, The Roy Rogers and Dale Evans Show, aired on ABC. It was cancelled after three months, losing in the ratings to The Jackie Gleason Show on CBS. He also made numerous cameo or guest appearances on other popular television shows, starring as himself or other cowboy-type characters, such as in an episode of Wonder Woman called "The Bushwackers."  Rogers also owned a Hollywood production company which handled his own series. It also filmed other undertakings, including the 1955-1956 CBS western series Brave Eagle starring Keith Larsen as a young peaceful Cheyenne chief, Kim Winona as Morning Star, his romantic interest, and the Hopi Indian Anthony Numkena as Keena, Brave Eagle's foster son.
Rogers and Dale Evans at the 61st Academy Awards in 1989
In 1968 Rogers licensed his name to the Marriot corporation, which converted its Hot Shoppes locations to Roy Rogers Restaurants, with which Rogers otherwise had no involvement.
Rogers owned a Thoroughbred racehorse named Triggairo, who won 13 career races including the 1975 El Encino Stakes at Santa Anita Park.
Death
When Rogers died of congestive heart failure on July 6, 1998, he was residing in Apple Valley, California. He was interred at Sunset Hills Cemetery in Apple Valley, as was his wife, Dale Evans, three years later.