History of Hip Hop Music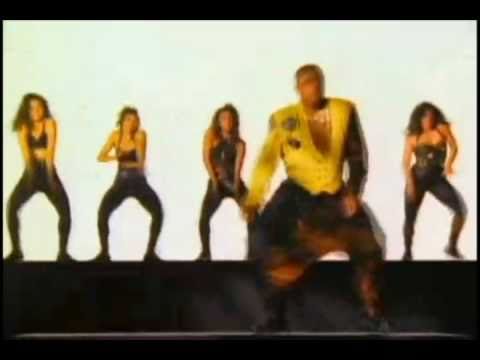 Evolution of hip hop and rap medley – 30 years from old school to new school. Inspired by Justin Timberlake, Jimmy Fallon and The Roots hip hop music mashup from "Late Night With Jimmy Fallon."
Hip hop music, also called hip-hop, rap music or hip-hop music, is a musical genre consisting of a stylized rhythmic music that commonly accompanies rapping, a rhythmic and rhyming speech that is chanted.  It developed as part of hip hop culture, a subculture defined by four key stylistic elements: MCing/rapping, DJing/scratching, breaking/dancing, and graffiti writing.   Other elements include sampling (or synthesis), and beatboxing.
While often used to refer to rapping, "hip hop" more properly denotes the practice of the entire subculture.  The term hip hop music is sometimes used synonymously with the term rap music, though rapping is not a required component of hip hop music; the genre may also incorporate other elements of hip hop culture, including DJing and scratching, beatboxing, and instrumental tracks.
Origin of the term
Grandmaster Flash and the Furious Five
Creation of the term hip hop is often credited to Keith Cowboy, rapper with Grandmaster Flash and the Furious Five.   However, Lovebug Starski, Keith Cowboy, and DJ Hollywood used the term when the music was still known as disco rap. It is believed that Cowboy created the term while teasing a friend who had just joined the U.S. Army, by scat singing the words "hip/hop/hip/hop" in a way that mimicked the rhythmic cadence of soldiers marching.   Cowboy later worked the "hip hop" cadence into a part of his stage performance, which was quickly used by other artists such as The Sugarhill Gang in "Rapper's Delight".
Universal Zulu Nation founder Afrika Bambaataa is credited with first using the term to describe the subculture in which the music belonged; although it is also suggested that it was a derogatory term to describe the type of music.   The first use of the term in print was in The Village Voice, by Steven Hager, later author of a 1984 history of hip hop.
Hip hop music originated as improvisations made to existing music by party DJs. Although hip hop music predates the introduction of rapping into hip hop culture, the majority of the genre is accompanied by rap vocals. However, rap vocals are absent from many hip hop tracks, such as "Hip Hop, Be Bop (Don't Stop)" by Man Parrish; "Chinese Arithmetic" by Eric B. & Rakim; "Al-Naafiysh (The Soul)" and "We're Rocking the Planet" by Hashim; and "Destination Earth" by Newcleus.
Origins 1970's
James Brown  by: Michael Ochs Archive/Getty Images
Much like dub music, hip hop as a DJing form started with no vocals and was purely of an electronic nature. However, the roots of spoken hip hop music are found in African-American music and ultimately African music, particularly that of the griots of West African culture.   The African-American traditions of signifyin', the dozens, and jazz poetry all influence hip hop music, as well as the call and response patterns of African and African-American religious ceremonies. Soul singer James Brown, and musical 'comedy' acts such as Rudy Ray Moore and Blowfly are often considered "godfathers" of hip hop music.
Within New York City, performances of spoken-word poetry and music by artists such as The Last Poets, Gil Scott-Heron and Jalal Mansur Nuriddin had a significant impact on the post-civil rights era culture of the 1960's and 1970's, and thus the social environment in which hip hop music was created.
DJ Kool Herc – generally recognized as the father of hip hop
Hip hop as music and culture formed during the 1970's when block parties became increasingly popular in New York City, particularly among African American and Latino youth residing in theBronx.   Block parties incorporated DJs who played popular genres of music, especially funk and soul music. Due to the positive reception, DJs began isolating the percussion breaks of popular songs. This technique was then common in Jamaican dub music.   Because the percussive breaks in funk, soul and disco records were generally short, DJ Kool Herc and other DJs began using such techniques with two turntables to extend the breaks.
Turntablist techniques, such as scratching (attributed to Grand Wizzard Theodore), beat mixing/matching, and beat juggling eventually developed along with the breaks, creating a base that could be rapped over, in a manner similar to signifying, as well as the art of toasting, another influence found in Jamaican dub music.
http://en.wikipedia.org/wiki/Hip_hop_music