Giant Education For Royal Rookie
Draft Prospect Prince Amukamara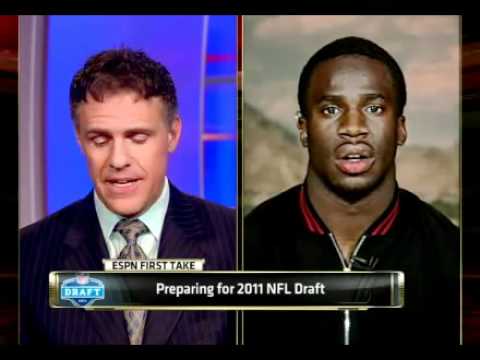 Before he plays a game, the Giants top draftee already must play catch-up. Coach Tom Coughlin says Prince Amukamara needs linguistic skills, besides the physical ones that made him a first round cornerback. It depends on how fast he can learn a new language, Coughlin said of Amukamaras make-up work. It is Chinese to him right now, so he has a lot of work to do that way. Amukamara became the final NFL first-rounder to sign when he put pen to paper yesterday after agreeing to his first contract with the Giants worth $8.18 million over four years, 91.5 percent guaranteed.
He and other rookies already missed as many as two minicamps and 14 non-contact practices because of the lockout, but Amukamara also missed the first five practices of training camp while unsigned. Coughlin did not minimize Amukamaras task. The rookies should and need to be in here, Coughlin said. If they are going to help you right away, then they need to be here. We didnt have an offseason so getting here and getting going is important. The Giants said they were surprised to find Amukamara still around when they grabbed him 19th in the draft, a unanimous All-America from Nebraska.
Born to Nigerian parents in Massachusetts, he lived in New Jersey and Arizona and is in line to be a chief in Nigeria. For now, though, he will be force-fed the duties of a Giants cornerback. Your've got to give him the terminology first so that he has the understanding and there is nothing he is confused with from a verbalization standpoint, Coughlin said. Then you have to just throw it at him. You will bring him to a point where he can help us and then you will assess how he can help us.
After that, it is continuous extra time devoted to getting there as fast as he can. He has a lot of classroom work to make up for. You figure four hours a day in the classroom since we have been here. Some of his new teammates, such as Terrell Thomas, have reached out to Amukamara with pointers, hoping to speed his transition. The Giants might not need him to break directly into the lineup, but they will be waiting, impatiently, until he does.
New York Post, August 6, 2011
Written By: Mark Everson