Ava Gardner
Ava Gardner: Private Moments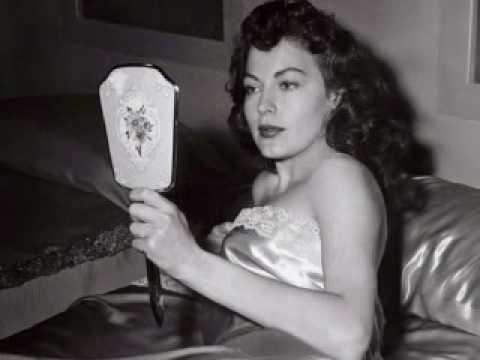 She appeared in several high-profile films from the 1950s to 1970s, including The Hucksters (1947), Show Boat (1951), The Snows of Kilimanjaro (1952), The Barefoot Contessa (1954), Bhowani Junction (1956), On the Beach (1959), Seven Days in May (1964), The Night of the Iguana (1964), The Life and Times of Judge Roy Bean (1972), Earthquake (1974), and The Cassandra Crossing (1976). Gardner continued to act regularly until 1986, four years before her death, at age 67, in London in 1990.Ava Lavinia Gardner (December 24, 1922 – January 25, 1990) was an American actress.  She was signed to a contract by MGM Studios in 1941 and appeared mainly in small roles until she drew attention with her performance in The Killers (1946). She became one of Hollywood's leading actresses, considered one of the most beautiful women of her day. She was nominated for the Academy Award for Best Actress for her work in Mogambo (1953).  She is listed 25th among the American Film Institute's Greatest female stars.
Early career
in My Forbidden Past (1951)
Gardner was visiting her sister Beatrice ("Bappie") in New York in 1941 when Beatrice's husband Larry Tarr, a professional photographer, offered to take her portrait. He was so pleased with the results that he displayed the finished product in the front window of his Tarr Photography Studio on 25th Avenue.  A Loews Theatres legal clerk, Barnard "Barney" Duhan, spotted Gardner's photo in Tarr's studio. At the time, Duhan often posed as an MGM talent scout to meet girls, using the fact that MGM was a subsidiary of Loews. Duhan entered Tarr's and tried to get Gardner's number, but was rebuffed by the receptionist. Duhan made the offhand comment, "Somebody should send her info to MGM", and the Tarrs did so immediately. Shortly after, Gardner, who at the time was a student at Atlantic Christian College, traveled to New York to be interviewed at MGM's New York office by Al Altman, head of MGM's New York talent department. With cameras rolling, he directed the eighteen-year-old to walk toward the camera, turn and walk away, then rearrange some flowers in a vase. He did not attempt to record her voice because her Southern accent made it almost impossible for him to understand her. Though Al thought Ava the most beautiful woman he'd ever seen, he believed the test was a disaster and was completely surprised by what he saw in the screening room. On screen she was magnetic. The camera loved her. He sent the test to Hollywood. Louis B. Mayer, head of the studio, sent a telegram to Al: "She can't sing, she can't act, she can't talk, She's terrific!" She was offered a standard contract by MGM, and left school for Hollywood in 1941 with her sister Bappie accompanying her. MGM's first order of business was to provide her a speech coach, as her Carolina drawl was nearly incomprehensible to them.
Career
Gardner came to prominence in the Mark Hellinger-produced smash hit film noir The Killers (1946), which introduced Burt Lancasterto the screen in the lead role
With Burt Lancaster in The Killers (1946)
Other films include The Hucksters (1947) with Clark Gable, Show Boat (1951), The Snows of Kilimanjaro (1952) with Gregory Peck, Lone Star (1952) with Clark Gable, Mogambo(1953) with Clark Gable and Grace Kelly, 1954's The Barefoot Contessa with Humphrey Bogart (which some consider to be Gardner's "signature film" since it mirrored her real life custom of going barefoot), Bhowani Junction (1956), The Sun Also Rises with Tyrone Power and Errol Flynn (in which she played party-girl Brett Ashley) (1957), and the film version of Nevil Shute's best-selling On the Beach with Peck and Fred Astaire. Off-camera, she could be witty and pithy, as in her assessment of director John Ford, who directed Mogambo ("The meanest man on earth. Thoroughly evil. Adored him!").
The sun also rises 1954 Henry King (Errol Flynn,Tyrone Powers, Ava Gardner)
Gardner again appeared with Lancaster, this time paired with Kirk Douglas, in Seven Days in May (1962), a taut thriller about a military takeover of the US government. She found herself billed between Charlton Heston and David Niven in the epic 55 Days at Peking in 1963, a lavish version of the Chinese revolt against foreign control during the Boxer Rebellion in 1900.
The following year, she played her last great leading role in a superlative film, The Night of the Iguana (1964), based upon a Tennessee Williams play and starring Richard Burton as an atheist clergyman and Deborah Kerr as a gentle artist traveling with her aged poet grandfather. John Huston directed the movie in Puerto Vallarta Mexico, insisting on making the film in black and white, a decision he later regretted because of the vivid colors of the flora. Gardner received billing below Burton but above Deborah Kerr. Gardner was nominated for a BAFTA and a Golden Globe award for her hearty performance in this signature role.
Two years later, in 1966, Gardner briefly sought the role of Mrs. Robinson in Mike Nichols' The Graduate (1967). She reportedly called Nichols and said, "I want to see you! I want to talk about this Graduate thing!" Nichols never seriously considered her for the part, preferring to cast a younger woman (Anne Bancroft was 36 while Gardner was 45), but he did visit her hotel, where he later recounted that "she sat at a little French desk with a telephone, she went through every movie star cliché. She said, 'All right, let's talk about your movie. First of all, I strip for nobody.'"
Gardner moved to London, England in 1968, undergoing an elective hysterectomy to allay her worries of contracting the uterine cancer that had claimed the life of her own mother. That year, she made what some consider to be one of her best films, Mayerling, in which she played the supporting role of Austrian Empress Elisabeth of Austria opposite James Mason as Emperor Franz Joseph I.
Mogambo (1953)
She appeared in a number of disaster films throughout the 1970s, notably Earthquake(1974) with Charlton Heston, The Cassandra Crossing (1976), and the Canadian movieCity on Fire (1979). She also appeared briefly as Lillie Langtry at the end of The Life and Times of Judge Roy Bean (1972) with Paul Newman and Jacqueline Bisset, and in The Blue Bird (1976) with Elizabeth Taylor and Jane Fonda.
Her last movie was Regina Roma (1982), a direct-to-video release. In the 1980s she acted primarily on television, including the miniseries remake of The Long Hot Summer (1985) and the prime-time soap opera Knots Landing, also in 1985. In 1986 she appeared in her two final projects, the TV movies Harem and Maggie.
Marriages and relationships – Mickey Rooney
Soon after her arrival in Los Angeles, Gardner met fellow MGM contract player Mickey Rooney; they married on January 10, 1942, in Ballard, California; she was 19 years old and he was 21. They divorced in 1943. He reputedly rhapsodized about their sex life later, but Gardner said, "He may have enjoyed the sex, but [goodness knows] I didn't." She once characterized their marriage as Love Finds Andy Hardy.
Howard Hughes
Gardner became a friend of businessman and aviator Howard Hughes in the early to mid-1940s and the relationship lasted into the 1950s. Gardner stated in her autobiography Ava: My Story, that she was never in love with Howard Hughes, but he was in and out of her life for about twenty years. Hughes's trust in Gardner was what kept their relationship alive. She describes him as "painfully shy, completely enigmatic and more eccentric…than anyone [she] had ever met."
Artie Shaw
Gardner's second marriage was brief and to jazz musician and band leader Artie Shaw, from 1945 to 1946.
Frank Sinatra
Sinatra, whose career had seriously slumped, accompanied his wife Gardner to Africa during filming for Mogambo (1953)
Gardner's third and last marriage (1951–1957) was to singer and actor Frank Sinatra. She would later say in her autobiography that he was the love of her life. Sinatra left his wife, Nancy, for Gardner and their subsequent marriage made headlines. Sinatra was savaged by gossip columnists Hedda Hopper and Louella Parsons, the Hollywood establishment, the Roman Catholic Church and by his fans for leaving his wife for a noted femme fatale. Gardner used her considerable influence, particularly with Harry Cohn's wife, to get Sinatra cast in his Oscar-winning role in From Here to Eternity (1953). That role and the award revitalized both Sinatra's acting and singing careers.
The Gardner–Sinatra marriage was tumultuous. Gardner confided to Artie Shaw, her second husband, that "With him [Frank] it's impossible…it's like being with a woman. He's so gentle. It's as though he thinks I'll break, as though I'm a piece of Dresden china and he's gonna hurt me." During their marriage Gardner became pregnant twice, but she had two abortions. "MGM had all sorts of penalty clauses about their stars having babies," she said.   She said years later, "We couldn't even take care of ourselves. How were we going to take care of a baby?"   Gardner and Sinatra remained good friends for the rest of her life.
Luis Miguel Dominguín
Gardner divorced Sinatra in 1957 and headed to Spain where she began a friendship with writer Ernest Hemingway. While staying with Hemingway at his villa in San Francisco de Paula in Havana, Cuba, Gardner once swam alone with no bathing suit in his pool. After watching her, Hemingway ordered his staff: "The water is not to be emptied." Gardner's friendship with Hemingway led to her becoming a fan of bullfighting and bullfighters such as Luis Miguel Dominguín, who became her lover. "It was a sort of madness, honey," she said later of the time.
Final years and death
After a lifetime of smoking and alcohol, Gardner suffered from emphysema, a terminal disease, in addition to an auto-immune disorder (which may have been lupus).
Two strokes in 1986 left her partially paralyzed and bedridden. Although Gardner could afford her medical expenses, Sinatra wanted to pay for her to visit a specialist in the United States, and she allowed him to make the arrangements for a medically staffed private plane. Her last words (to her housekeeper Carmen), were reportedly, "I'm so tired," before she died of pneumonia at the age of 67.
Gardner died at her London home, 34 Ennismore Gardens, where she had lived since 1968.
Gardner was buried in the Sunset Memorial Park, Smithfield, North Carolina, next to her brothers and their parents, Jonah (1878–1938) and Mollie Gardner (1883–1943). The town of Smithfield now has an Ava Gardner Museum.