124 Years at the Edge in Knowledge…
THE EVOLUTION OF NJIT
http://125.njit.edu/history/evolution.php
The Buildings of NJIT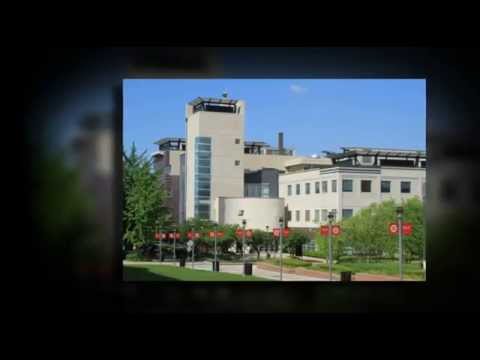 The Newark Technical School Era: 1881-1919
In 1881, Newark was the ideal setting for a school that would contribute greatly to scientific, economic and social progress over the next 125 years. By 1881, the city rail and transportation resources were among the best in the nation. It also had a growing workforce energized by many thousands of immigrants who were contributing to the success of companies in an exceptionally wide range of industries. These industries manufactured leather, iron castings, jewelry, steam engines, clothing, furniture, clocks, precision instruments, chemicals, and much more. There were also the breweries for which Newark was noted.
A center of industrial innovation, Newark saw the invention of malleable iron and patent leather. Thomas Edison had a laboratory and workshop in Newark, on Ward Street. In one year alone, 1873, more than a hundred patents were issued to people living or doing business in Newark. By 1890, Newark ranked fourth in the nation with respect to the manufacture of chemicals. The number of manufacturing plants in Newark increased from about 750 in 1860 to some 1600 by the end of the 19th century, including nearly 30 companies manufacturing products for the new age of electricity.
In addition to raw materials and manufacturing facilities, Newark business leaders and other concerned citizens recognized that continuing prosperity depended on another key element education. The city was already at the forefront of a national urban trend toward providing free public education at the elementary and high-school levels. Newark High School, the city first, was established in 1854. Several decades later, with virtually all industries demanding greater technological knowledge and skills, Newark Technical School was founded to meet this demand.
Dr. Charles A. Colton, the first director of Newark Technical School, welcomed the inaugural class of 88 Newark residents to a rented building on West Park Street. Although these young men had to pay for books and other supplies, tuition was free for those who lived in the city. One member of this class whose name would long be associated with the university was Frederick Eberhardt. According to contemporary newspaper accounts, Fred and his fellow students enjoyed the benefits of studying in a building illuminated by  incandescent electric lamps that the instructor could control as he pleased." The courses available were in the disciplines of Science, Mathematics, and Drawing.
Fred Eberhardt went on become the president of Gould and Eberhardt, a major Newark manufacturer of machine tools. He also served Newark Technical School and Newark College of Engineering as a trustee, his service spanning nearly four decades. Like the other students in his class, he was undoubtedly inspired by the words of Colton, who described the founding of institutions like Newark Technical School as the outgrowth of the demands of an advanced civilization, valuable in proportion to the degree to which the graduates are able to apply their instruction to useful ends.
In many respects, Colton was a man of vision who created the groundwork for a great 21st-century university. However, there were areas where his foresight was limited by less positive mores of his time. When asked in 1896 whether Newark Technical School new building would accommodate women, he is reported to have said:
"I would state that in planning the building it was expected that at some time women would be admitted to the school, and hence proper provision has been made for them. It has not been supposed that they would desire to pursue the same course of study as that arranged for men, and as yet there have been no indications as to what line of study women would desire to follow which the technological school can furnish."
The following year, in 1897, Margaret Bryce did find a line of study that interested her. The first woman to enroll at Newark Technical School, Bryce was a high-school teacher who took the chemistry courses offered. And later in the school history, the first class to enroll as candidates for degrees in engineering included Mary Dodman, though the first woman to graduate was Edythe Rabbe. She was awarded a degree in chemical engineering in 1930.
Enrollment at Newark Technical School quickly grew to the point where larger facilities were needed. Funds raised among Newark civic and business leadership made it possible to lay the cornerstone for the school first dedicated building in 1886. This three-story structure rose at the intersection of High Street and Summit Place. It was subsequently named Weston Hall in honor of an early benefactor. A laboratory building later called Colton Hall was added to the campus in the first decade of the 20th century. A final note about NJIT, the students in the Cap Stone Program at NJIT built the prototype to the site at www.PureHistory.org.